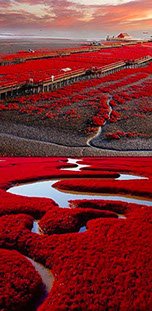 The smartest route for entering the Chinese market:
Red Silk Consulting are a flexible and low-cost consulting firm for organizations looking to enter China. We has helped Thai small and mid-sized companies enter and develop their presence in the Chinese market. Whether you are an established industry leader or a smaller retail operation looking to get a foothold in the Chinese market, Red Silk Consulting can offers the flexible services that fit your needs and budget. We can assess current market feasibility and trends, along with provide details on strategies from competitor firms. If you wish to understand more about the Chinese market before making decision, we can assist you by means of the three phases below:
Phase I: China market research and analysis
Study the marketplace in which you are interested, this will provide you good understanding on how is the market size, market potentiality for your products in China; what are customers' needs and expectations; how is the market competition etc.
Phase II: Market entry strategy
Study the best channels to enter the China market and recommend market entry strategy, for example, is it better to have your own office in China? if yes, where is the best location? or is it better to start business through local distribution partners?
Phase III: Implementation of entry strategy
Establish the best channels to enter into the Chinese market. It could be: setting up your own representative office in China, or setting up wholly-foreign owned company or joint venture company, or establishing distribution channels through local business partners.
You have solid aim, We provide your strategy plan!
Copyright © 2020 . All Rights Reserved. www.redsilk-consulting.com